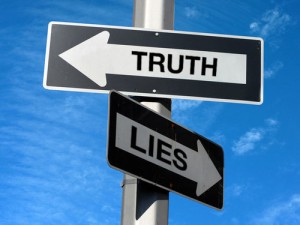 "Live in such a way that if someone spoke badly of you, no one would believe it."
Such a nice saying. Unfortunately, it's not always an accurate forecast of what happens in the local church.
It's been eight years since we were ousted from our church in a swift coup d'état. I honestly cannot remember the names of most of the people who led the charge, but looking back, it's clear that their work was carefully orchestrated. On the rare occasion when my husband and I talk about the coup, we shake our heads in disbelief that people believed the lies and accusations. They should have responded, "Wait a minute. What you're saying doesn't sound like who I know this man to be."
You'd think that after living in front of our congregation for seven years, they would have known us. We'd been by their side during surgeries, held their hands when doctors brought bad news, and sat with them as they watched their loved ones take their final breath. Literally watched. I had no hospice training. No preparation for watching a man leave earth and enter into eternity. But I was there with my husband who knew exactly what to say, what to do, who to call. We were there for them. For seven years we were there.
But when the coup occurred, these same people chose to believe the lies. Why? We'll never know for sure but one thing I do know is that when the coup occurred, church leaders chose to believe what they heard without ever talking to my husband. Instead of coming to him and saying, "This is what I've heard. What's going on?" they moved straight to a verdict.
Researchers studying misinformation and how people assess the truth found that it's harder for our brains to figure out the truth than it is to simply accept what we're told. "Weighing the plausibility and the source of a message is cognitively more difficult than simply accepting that the message is true — it requires additional motivational and cognitive resources." Rejecting false information and searching for the truth takes more effort than simply accepting the information as true.
And, let's admit it, sinful human nature finds pleasure in believing the worst about others. It makes us feel superior, even righteous. And so phone lines light up, meetings are held, misinformation is shared and ministers suddenly find themselves without a job.
We can't change the past and we can't change the behavior of others. We can't make them use those extra brain cells to search for the truth. But we can take steps to ensure that we don't fall into the same temptation and commit the same sin:
We can choose to love God with our minds by praying for wisdom and discernment.
We can take the extra time required to do our own research. When we hear something that doesn't seem to add up, we can call reputable sources, ask questions, check and double-check facts.
We can determine to treat other people the way we wish we had been treated (Luke 6:31). After all, that's how Jesus lived.