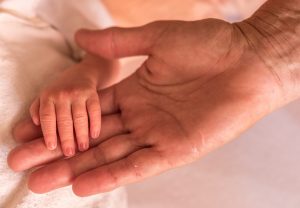 One of my favorite Bible verses is Proverbs 3:5-6.
Trust in the Lord with all your heart and lean not on your own understanding;
in all your ways acknowledge him, and he will make your paths straight.
You'd think that since this is one of my favorites, I wouldn't spend a whole lot of time trying to figure out the "whys" and "hows" of God's ways. But I must admit, when I'm in a moment of grief, I'm prone to ask a common question—one that you've probably asked yourself. "God, why did you allow such a thing to happen?"
The focus of this post is not to ponder the age-old question of why a loving God allows tragedy and suffering. (For an excellent sermon on that question, check out Lee Strobel's sermon from 2012.) The focus of this post is on the two verbs that the Bible commands me to put into action. You see, it occurred to me recently that God has never asked me to understand His ways. Not one single time. Instead, He asks me repeatedly to trust and believe.
Should I study to understand God's Word as best I can? Definitely. Should I pray, seek His will and follow Him as He directs? Absolutely. But understanding the whys and hows of His ways are a different matter altogether. God has never asked me to understand the mystery of His ways.
Believe and Trust
The verbs "believe" and "trust" are used throughout Scriptures and the verb you read in your Bible often depends upon which translation you're using. In fact, their meanings are so close that the dictionary uses the word "confidence" to define both of them—confidence in the truth and confidence in the expectation of something.
Believe and Trust.
God's command to Joshua to instruct the people to march around the walls of Jericho for seven days must have seemed a bit bizarre (Joshua 6). And requiring Elijah to depend upon a widow who was so poor that she was about to starve to death surely defied common sense (1 Kings 17). But God operates on divine sense, not common sense. He requires that we respond by trusting Him, even when we do not understand His ways.
When God told Abram that he would become a parent in his old age and have countless offspring, "Abram believed the Lord, and he credited it to him as righteousness," (Genesis 15:6). Abram did not understand how the Lord was going to fulfill His promises, but he believed.
When two blind men cried out to Jesus for mercy, Jesus asked the men, "Do you believe that I am able to do this?" He didn't ask, "Do you understand how I am going to do this," He simply asked if they believed (Matthew 9:27-29).
And when Jesus comforted His disciples, He told them, "Do not let your hearts be troubled. You believe in God; believe also in me" (John 14:1).
Believe, not understand.
Sometimes God grants understanding but much of the time He remains a mystery. Romans 11:33 declares, "O the depth of the riches both of the wisdom and knowledge of God! how unsearchable are his judgments, and his ways past finding out!"
When grief strikes—whether it's the result of a mass shooting, destructive hurricanes, a terrifying diagnosis, uncontrollable wildfires or an unjust job termination—our job is to believe that our Sovereign God is still on His throne. We must believe His promise that He will never leave us or forsake us. We must trust Him to work all things together for our good. We must trust Him to provide for all of our needs. We must believe that He hears our prayers and will answer them in His time.
Now, "May the God of hope fill you with all joy and peace as you trust in him, so that you may overflow with hope by the power of the Holy Spirit" (Romans 15:13).