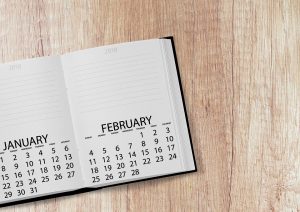 In January 2016, Moving On: Surviving the Grief of Forced Termination was published. One month later I began blogging. As a result, in these past two years, I have met the most incredible people. Ministers and ministers' wives scattered across the United States have reached out via emails and phone calls to share their stories, their pain and their victories. I have the utmost admiration and respect for each one of them. Here's why.
Even after experiencing forced termination—either through being fired, forced to resign or forced to retire—these ministers are still standing. Wounded, to be sure. But they're standing. They're reading, they're seeking, they're growing. They're living a life that's taken a sharp turn into the unknown but they're living it to the best of their abilities and their faith remains. For some, it's the size of a mustard seed but it exists. And after what they've been through, mustard seed faith is pretty amazing.
Even though they've spent their adult lives serving the Lord through the local church and He, for some reason, has allowed the local church to toss them to the curb, their main concern is their relationship with Him. Oh, how I admire their determination to strengthen their spiritual lives, even as every fabric of their existence is reeling from grief.
Even in the midst of their grief, as they struggle to get their lives back on track, these ministers ask how they can pray for me. I am humbled by their requests. Romans 12:15 says to "Rejoice with those who rejoice; mourn with those who mourn." It is my honor and privilege to rejoice and mourn with these wonderful ministers. May God pour out His mercies and His grace upon them as they trust Him to meet their needs and guide them into the next chapter of their lives. May He do abundantly more than they ask or even imagine.