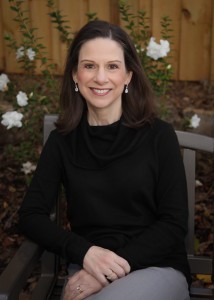 Schedule the Author
To schedule a time for Deanna to speak to your group, please contact her at deanna@deannaharrison.com. She would be honored to share her journey of moving on at a retreat, conference, church gathering or workshop.
Contact the Author
If you're a minister or member of a minister's family who has experienced forced termination and you just need someone to listen, please feel free to contact Deanna at deanna@deannaharrison.com. She would consider it a privilege to walk beside you as you make your own journey of grief.
About the Author
The "About the Author" page in Moving On explains that Deanna Harrison is a minister's wife and survivor of forced termination. It tells you that she holds an MA in English, a BA in Journalism, and that for over 30 years she's written Bible study curriculum and numerous articles for clergy couples seeking to grow in ministry. She also wrote the devotional book My Ducks Are Really Swans published by Broadman Press. Deanna and her husband, Scott, have been married since 1978 and have two grown children who recently married great spouses.
In addition to those facts, here are some random tidbits about Deanna:
Her favorite song is "Jesus Loves Me." It contains the gospel in a nutshell, and when life tears her down, being reminded that the Son of Almighty God loves her provides enormous comfort and peace.
Her favorite form of exercise is walking on a treadmill. Deanna walks on a treadmill faithfully for health reasons, not because she likes to exercise. In fact, let's be clear. She does NOT like to exercise. Exercising ranks right up there with dusting. But even though she doesn't like to do it, she does it anyway (exercise, not dust). Her treadmill workout requires a fan (because she doesn't like to sweat), a water bottle (experts say you have to stay hydrated so she obeys), and a television (preferably one with Special Agent Leroy Jethro Gibbs on the screen).
Her favorite television program is N.C.I.S. But you probably figured that out if you read the previous paragraph.
Her favorite beverage is iced tea. She drinks a LOT of iced tea. Deanna cares far less about the food she eats than about the tea she drinks. She's even been known to choose a restaurant based on the quality of the iced tea. So if she ever invites you to have coffee, don't be fooled. She's really inviting you to have tea.
Her favorite music Monday – Saturday is contemporary Christian music. She's a huge fan. Quite frankly, Third Day, Casting Crowns, MIKESCHAIR, Matt Maher, Selah and many other artists kept her soul alive while she traveled her journey of grief. It's the only thing she listens to Monday – Saturday. But on Sundays, she prefers hymns in corporate worship.
Her favorite person is her husband, Scott. Deanna loves that man more than life itself. She'd rather hang out with him than anyone else on the planet. They have two absolutely amazing children who spent the first 18 years of their lives being singled out as "the preacher's kids." For that reason, she figures it's time to allow them their privacy so you won't read about them in Moving On nor will she write about them on her blog. You'll just have to trust her when she says they are pretty great.
Her favorite Bible verse is Isaiah 40:11 from the New International Version: "He gathers the lambs in His arms, and carries them close to His heart."
Deanna would like to be remembered as someone who gave a voice to the silent epidemic of forced termination. While the epidemic has no easy solutions, she believes that bringing the issue out into the open will lessen the stigma that has kept grieving clergy couples in the shadows for so many years.