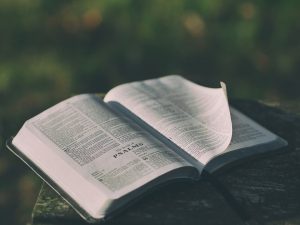 This is just a sampling of the verses found in God's Word regarding our words. Surely, if God puts such a great emphasis on our words, we should pay attention to what He says.
Proverbs 4:24 – Put away from you a deceitful mouth and put devious speech far from you.
Proverbs 12:18 – There is one who speaks rashly like the thrusts of a sword, but the tongue of the wise brings healing.
Proverbs 15:1 – A gentle answer turns away wrath, but a harsh word stirs up anger.
Proverbs 15:28 – The heart of the righteous ponders how to answer, but the mouth of the wicked pours out evil things.
Proverbs 17:27 – He who restrains his words has knowledge, and he who has a cool spirit is a man of understanding.
Ephesians 4:15 – but speaking the truth in love, we are to grow up in all aspects into Him who is the head, even Christ
Ephesians 4:29 – Let no unwholesome word proceed from your mouth, but only such a word as is good for edification according to the need of the moment, so that it will give grace to those who hear.
Colossians 3:8-10 – But now you also, put them all aside: anger, wrath, malice, slander, and abusive speech from your mouth.
Colossians 4:6 – Let your speech always be with grace, as though seasoned with salt, so that you will know how you should respond to each person.
James 3:9-10 – With it [the tongue] we bless our Lord and Father, and with it we curse men, who have been made in the likeness of God; from the same mouth come both blessing and cursing. My brethren, these things ought not to be this way.
May we, like the psalmist, pray, "Let the words of my mouth and the meditation of my heart be acceptable in Your sight, O Lord, my rock and my Redeemer" (Psalm 19:14). "Set a guard, O Lord, over my mouth; keep watch over the door of my lips" (Psalm 141:3).